
Online Consultation
Initial consultation with senior paralegal

Consultation with a Lawyer
First step in the process is to talk to our attorney about your goals and circumstances

Pay Your Attorney Fee
During the initial consultation, you will confidentially discuss your situation and different options we can offer to solve your immigration needs.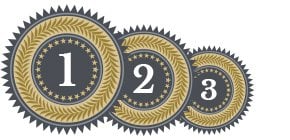 Licensed attorney practicing in the state of Washington
Immigration attorney Katya Stelmakh has over 14 years of successful experience in the field of business immigration law. Prior to founding Stelmakh & Associates in 2008, Ms. Stelmakh managed business immigration practice of an international law firm with offices in Philadelphia, Moscow, and Kiev. While with the firm, Ms. Stelmakh counseled one of the world's largest ferro-alloy and steel manufacturers on all international business personnel relocation matters and travel concerns. She also litigated international legal disputes and advised corporate clients on business transactions.
OUR SERVICES

Political Asylum
If you are prosecuted in your native country or have genuine fear of such prosecution, you are entitled to apply for refugee status.

Green Card
A green card will allow you to live and work legally in the United States. If you do not have a green card, you will not be able to pay taxes or obtain a legal job and this can set you back, especially if caught

Other immigration services
Need to change the status of your J-1 VISA? We will help expand to B-2 or B-2.
EB3 VISA FOR TRUCK DRIVERS
FAMILY VIOLENCE AND U-VISA
BLOG
On April 21, 2022, President Biden announced Uniting for Ukraine, a new streamlined process to provide…